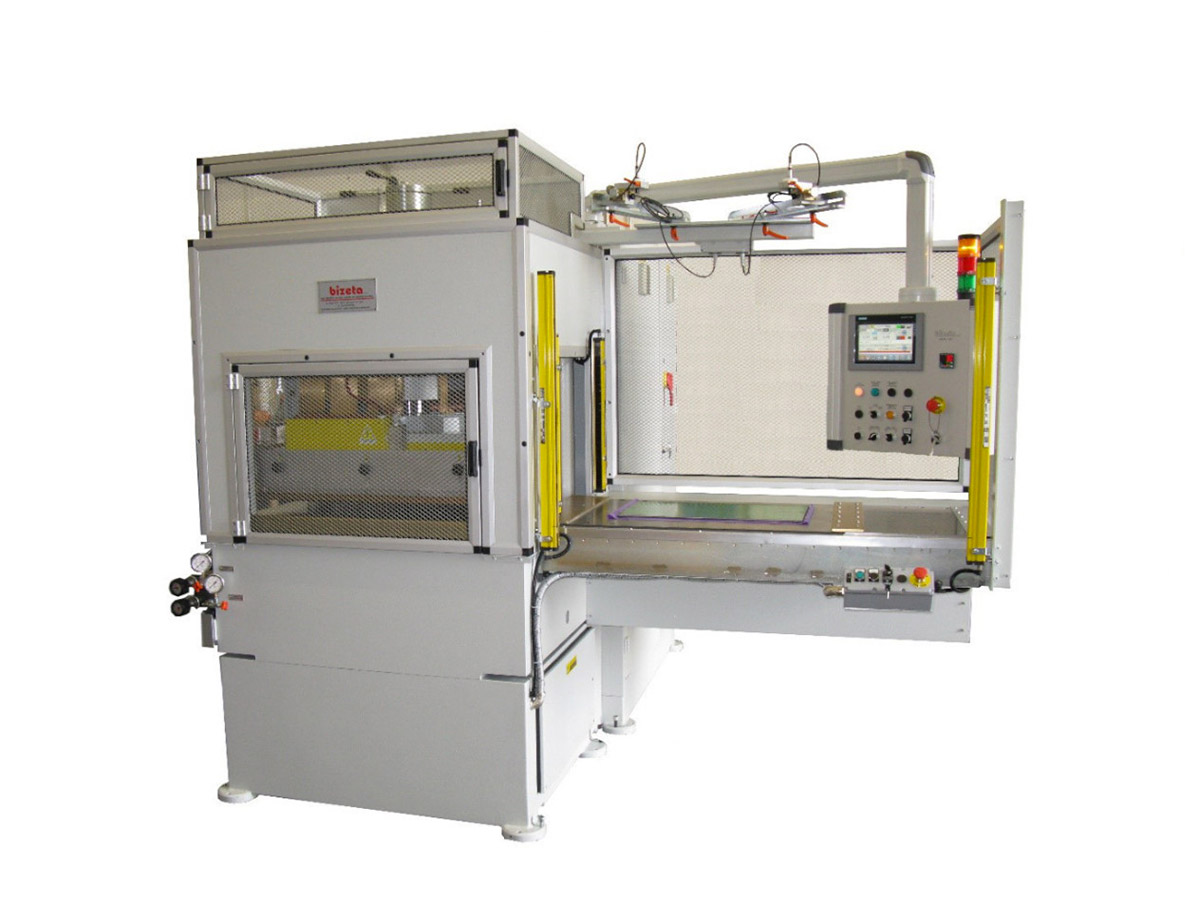 High frequency welding and blanking machine with a side manual or automatic movable working plane.
It is suitable for welding, embossing and blanking on PVC, PU, polyester materials and coupled leather.
The machine is suitable for the using of magnesium, aluminium, brass and steel electrodes and/or moulds. Thanks to its high precision on positioning the movable working plane, it can weld and/or emboss and blank even on screen-printed materials.
The machine is equipped with a high sensibility anti-discharge suppressor, a touch screen to program the working cycle, a mould holder designed for the connection to the cooling circuit, protection devices against high frequency electronic fields. It also has lighted cross lasers for positioning screen-printed sheets.
Technical features
BZ
30T/12-1
BZ
50T/12-1
BZ
50T/25-1
Manual / automatic mobile worktop
N°
1
1
1
Max welding force
Kg
25000
50000
50000
Max blanking force
Kg
30000
60000
60000
Max power efficiency at the electrodes
kW
10
10
30
Electrodes-holder plate dimensions
mm
400 X 450
490 x 500
500 x 800
The above-mentioned aesthetic and technical specifications are not binding. Our company reserves itself the right to introduce, without any notice, any changes in order to improve the working and the output of the machine.
Fill out the form for more information